Reducing the nitrogen footprint of Portuguese wine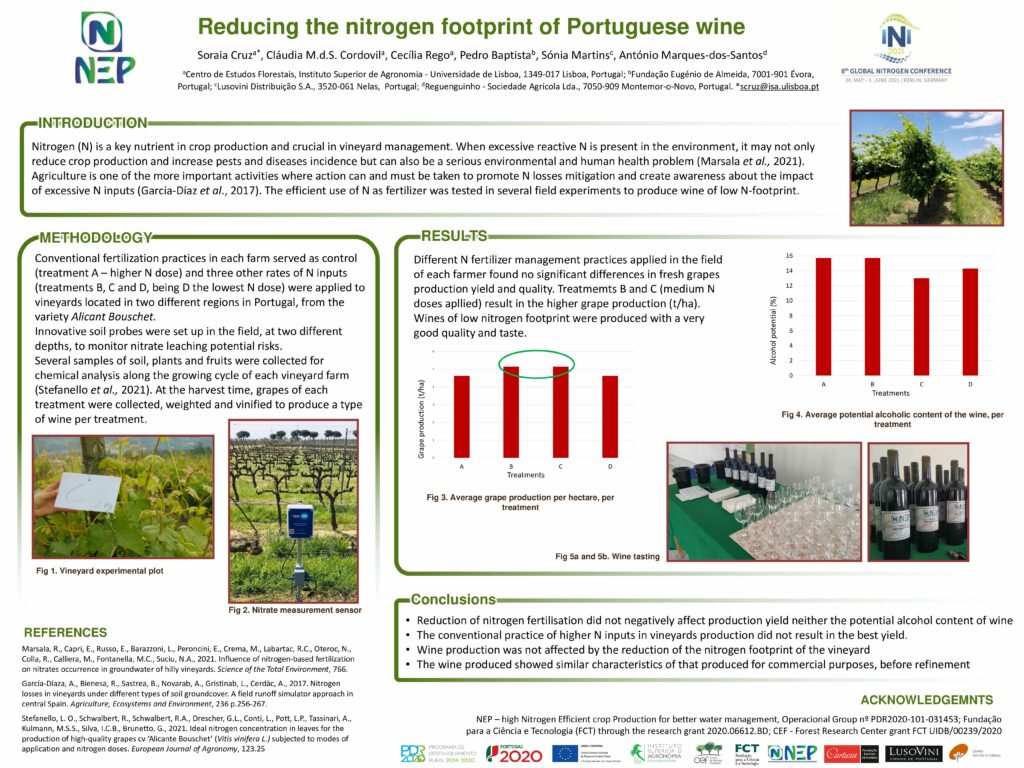 Nitrogen (N) is a key nutrient in crop production and crucial in vineyard management. When excessive  reactive N is present in the environment, it may not only reduce crop production and increase pests and diseases incidence but can also be a serious environmental and human health problem (Marsala et al., 2021).
Agriculture is one of the more important activities where action can and must be taken to promote N losses mitigation and create awareness about the impact
of excessive N inputs (García-Díaz et al., 2017). The efficient use of N as fertilizer was tested in several field experiments to produce wine of low N-footprint.