Nitrogen and water use efficiency of maize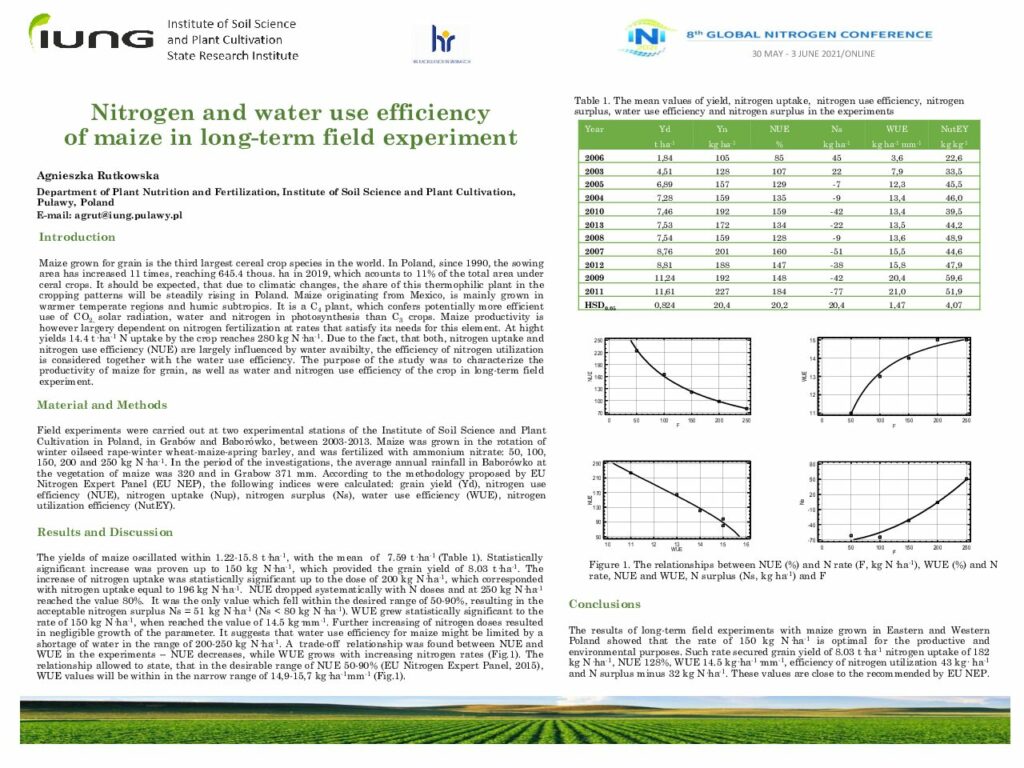 Maize grown for grain is the third largest cereal crop species in the world.
In Poland, since 1990, the sowing area has increased 11 times, reaching 645..4 thous. ha in 2019, which acounts to 11% of the total are a under ceral crops.